Article: Embroidery Sizing Guides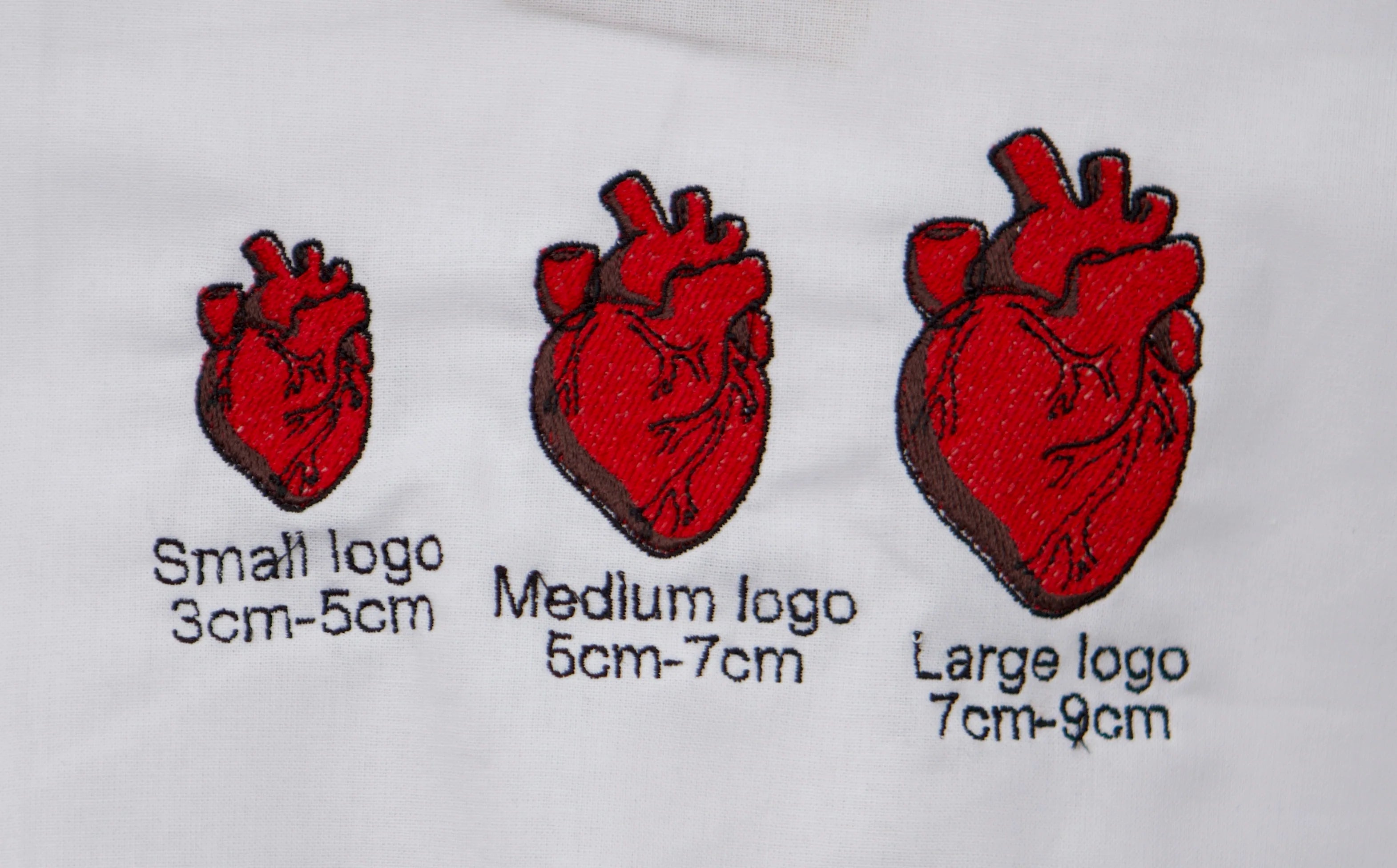 Embroidery Sizing Guides
At Medicus Caps, we are committed to providing personalised, high-quality embroidered caps that reflect the professionalism and unique style of the medical practitioners who wear them. Understanding the importance of a perfect fit and aesthetic, we offer a variety of embroidery sizing options to ensure our caps are as distinctive as the individuals donning them.

Over time, we've observed that while our customers appreciate the ability to request custom embroidery sizes, the process of determining the perfect dimensions can sometimes be a tad overwhelming. Hence, we decided to simplify this process by introducing rough categories for embroidery sizing, making it easier for you to choose what works best for you, while still maintaining the option for custom sizing requests where possible.

We've streamlined our sizing into three primary categories:

Smaller: Ideal for subtle, elegant embroidery, these designs range from 3-5cm in height.

Medium: A perfect balance, the medium size category spans from 5-7cm in height. Generally, the front of a medium cap has a space of about 11cm, which accommodates these designs splendidly.

Larger: For those who prefer a bold statement, our larger embroidery sizes range from 7-9cm in height, ensuring your design is prominent and eye-catching.

This categorisation aims to provide a straightforward way for you to decide on the embroidery size that complements your cap and personal style seamlessly. However, we continue to welcome and accommodate custom sizing requests to ensure your satisfaction. Our goal is to blend simplicity in choice with flexibility in design, ensuring your Medicus cap is a reflection of your professionalism and individuality.


As always, we are here to assist you in any way possible. Feel free to reach out with your custom sizing inquiries or any other requests. Your satisfaction is our priority, and we strive to exceed your expectations with every cap we create.
SPEAK TO A SCRUB CAP EXPERT
The fastest way to reach the right person is to email us via this form. Then a scrub cap expert will be able to help you with anything form ordering to tracking and customisation options.
Contact Us
Featured collection
All Scrub Caps | Surgical Hats
Thinking Is Just Asking Questions
Read more Articles